Is it a SIM Card capable, 4G smartwatch? Is it a powerbank? Or is it a music player? How about all three.

Meet the

Powerful Smartwatch + Powerbank + Speaker.
All in one.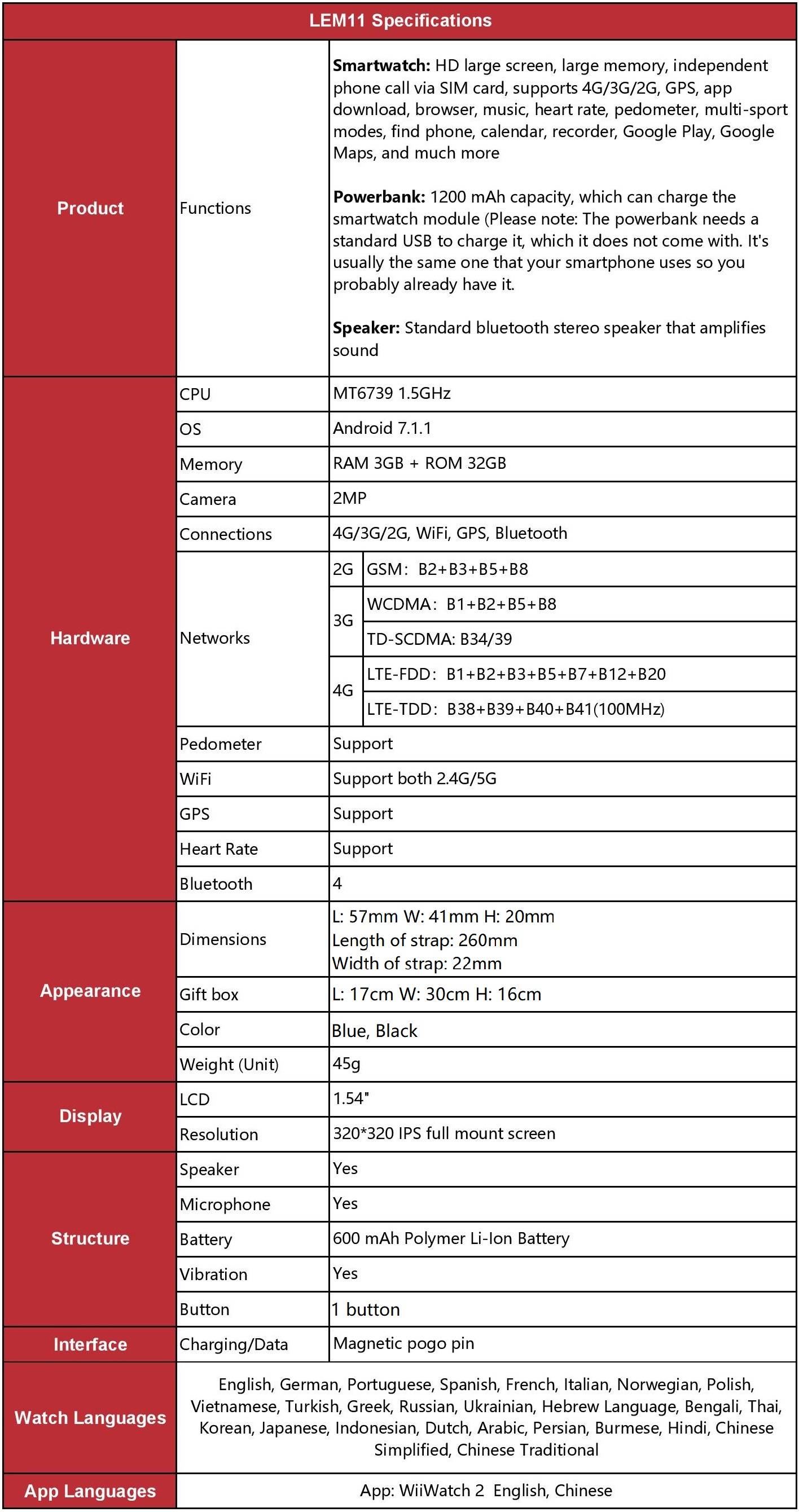 North American Distributor
Enjoy your LEM11 smartwatch
---
It's more than just a smartwatch - it can be transformed into a portable battery as well as a speaker + music player. You can charge your smartwatch while listening to songs, which makes it super practical and convenient.
---
The LEM11 has a strong and well made square face design. It just looks good on your wrist. It's straps are also replaceable with standard sized straps on the market, making it incredibly versatile with your wardrobe.
---
The LEM11 smartwatch is super easy to use and you can easily pop it off your wrist and into the powebank/speaker. Fantastic for when you're working out or on the go and don't have time to charge.
---
Standby time: Upto 40 hours/90 hours with portable charging
Full use of all functions: Upto 6 hours/8 hours with portable charging