Bigger Screen. Bigger Experience.

OVER 60% LARGER DISPLAY THAN THE LEADING SMARTWATCHES
"This is the world's largest smartwatch on planet earth. It's more than two of those Apple watches. The display is pretty nice. The battery is no joke."
- Unbox Therapy
"This smartwatch is just gorgeous. And it's so powerful that you can play Fortnite on it. It plays pretty much all android apps really well - there is no lag at all."
- Smartwatch Ticks
---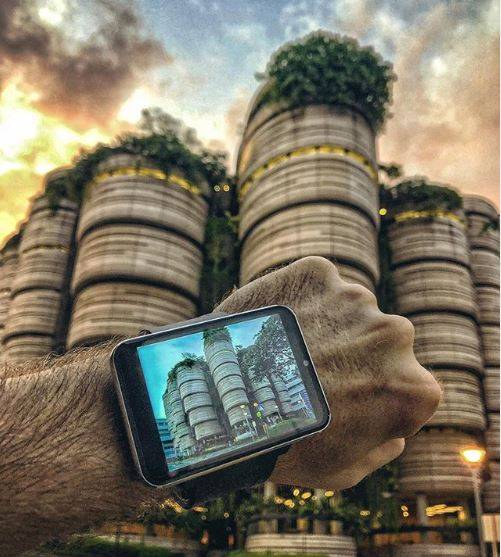 From our friend, Shane (aka travelin_farmboy), a world traveler
(go follow him on IG for incredible pictures from around the world):
"Watch ⌚ Out. Bee 🐝 Aware. I am coming at you live from The Hive—a Singapore structure that is starting to gain buzz on Instagram because of its unique design. And speaking of buzz—check out that buzzworthy timepiece I picked up from @yugen_smartwatches.
The Hive finished construction in 2015 and instantly received its moniker because students are always buzzing around due to the activities and classes that take place inside. Folks also call it the dim sum basket building because the edifice does look a lot like a stack of steamer baskets. I'll let you be the judge. Want to see the building at night? Check out my stories.
Now let's talk about that watch. The Gen 5 Widescreen is 4G capable, takes amazing photos, has a heart rate monitor, plays music—typically smartwatch, right? Nah...look at that display. It's big (one of the largest watch displays in the world), which can make it feel a bit cumbersome. But that enormous 2.8" display is also what makes this phone so much fun. Imagine playing games or taking photos on this watch. You may just totally forget about your beloved cell phone."
---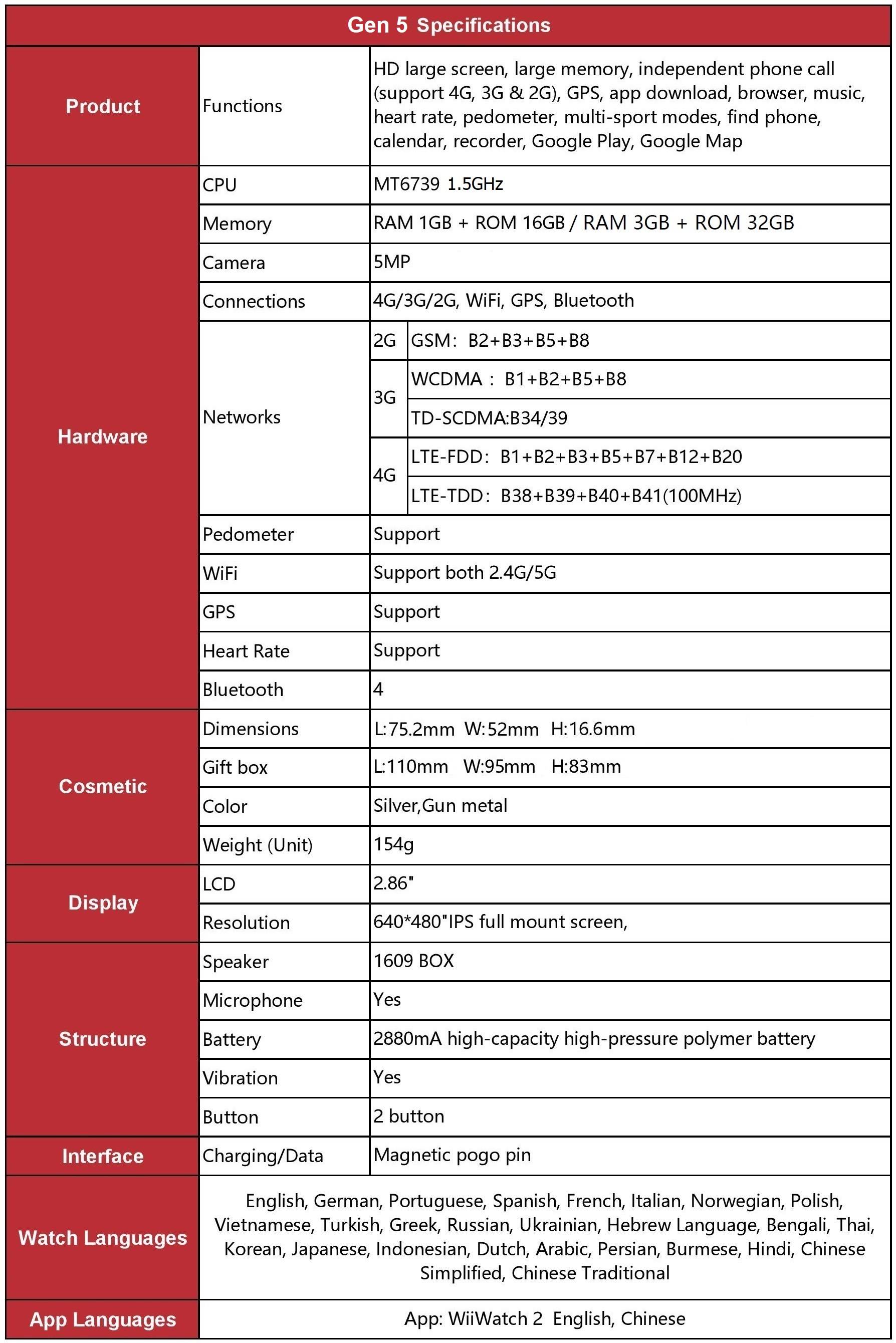 North American Distributor
Enjoy your Yugen smartwatch
---
Powered by a 64-bit quad-core CPU (MT6739) with upto 32 GB of storage space and an Android 7.1.1 OS. This is a solid CPU that's usually used to power mid-range smartphones around the world. Enjoy the power and convenience of having a powerful smartphone on your wrist. The possibilities are limitless.
---
With 4G support you have blazing fast internet with a large bandwith. Along with a sim card this means you can enjoy the internet or hands-free calls anytime, anywhere.
Personalize your smartwatch
---
Facebook, Instagram, Snapchat, Youtube — download all of your favorite apps and programs. Change the watchface and background screen. Make it yours.
---
With a refined alloy case and a beautiful curved edge screen, you'll look stylish and sophisticated. If you've got it, flaunt it.
---
Never miss a moment — take pictures, record videos and save memories with a dedicated 5 MP camera.
---
Phone died? No problem. It's a good thing you have a Yugen smartwatch on your wrist with incredibly long standby time. Never be worried about a dead phone again.
---
Whether you're watching Netflix or working out, keep track of your heart rate, calories burned, daily steps, and more. Use technology to be more health conscious.