Bigger Screen. Bigger Experience.
OVER 20% LARGER DISPLAY THAN THE LEADING SMARTWATCHES
"Basic games and videos play smoothly with no issues. You have the full android store and access to lots of apps and games. If you want a large smartwatch, then this is the one to consider. Battery life is quite good. If used within reason, it has the potential to replace your smartphone altogether."
- Unbox Therapy
"This watch is a top contender for the best Android smartwatch currently on the market. From extra RAM to four times the total storage, this watch rocks. Get ready for a solid implementation of Android 5.1, which is stable and fast, a boost in speed with a faster processor, and an almost unbelievable 1200 mAh battery for long life."
- Smartwatch Ticks
"The touchscreen is sensitive and the watch looks beautiful. The replaceable straps make it stylish. Overall, I really enjoy this watch because it's very easy to use, it's very comfortable, and the battery lasts a long time. It's an excellent watch for someone who is active daily. Try this watch - you will LOVE it."
- Full Android Watches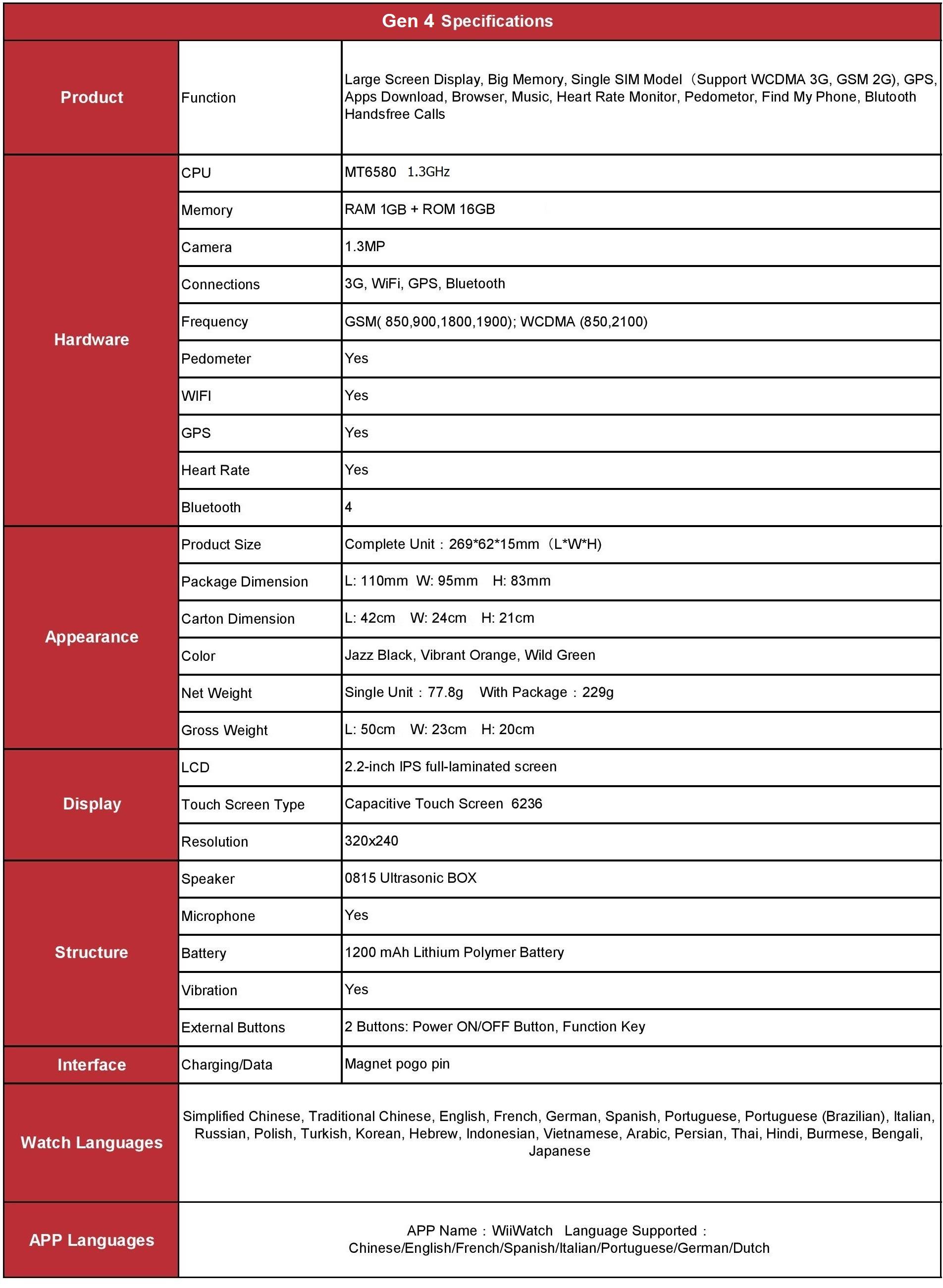 Enjoy your Yugen smartwatch
---
Powered by a 32-bit quad-core CPU (MT6580), 16 GB of storage space and an Android 5.1 OS. This CPU is usually used to power entry and mid-range level smartphones around the world. Enjoy the power and convenience of having a smartphone on your wrist. The possibilities are limitless.
---
With 3G support you have fast internet with a large bandwith. Along with a sim card this means you can enjoy the internet or hands-free calls anytime, anywhere.
Personalize your smartwatch
---
Facebook, Instagram, Snapchat, Youtube — download all of your favorite apps and programs. Change the watchface and background screen. Make it yours.
---
Phone died? No problem. It's a good thing you have a Yugen smartwatch on your wrist with incredibly long standby time. Never be worried about a dead phone again.
---
Whether you're watching Netflix or working out, keep track of your heart rate, calories burned, daily steps, and more. Use technology to be more health conscious.
North American Distributor