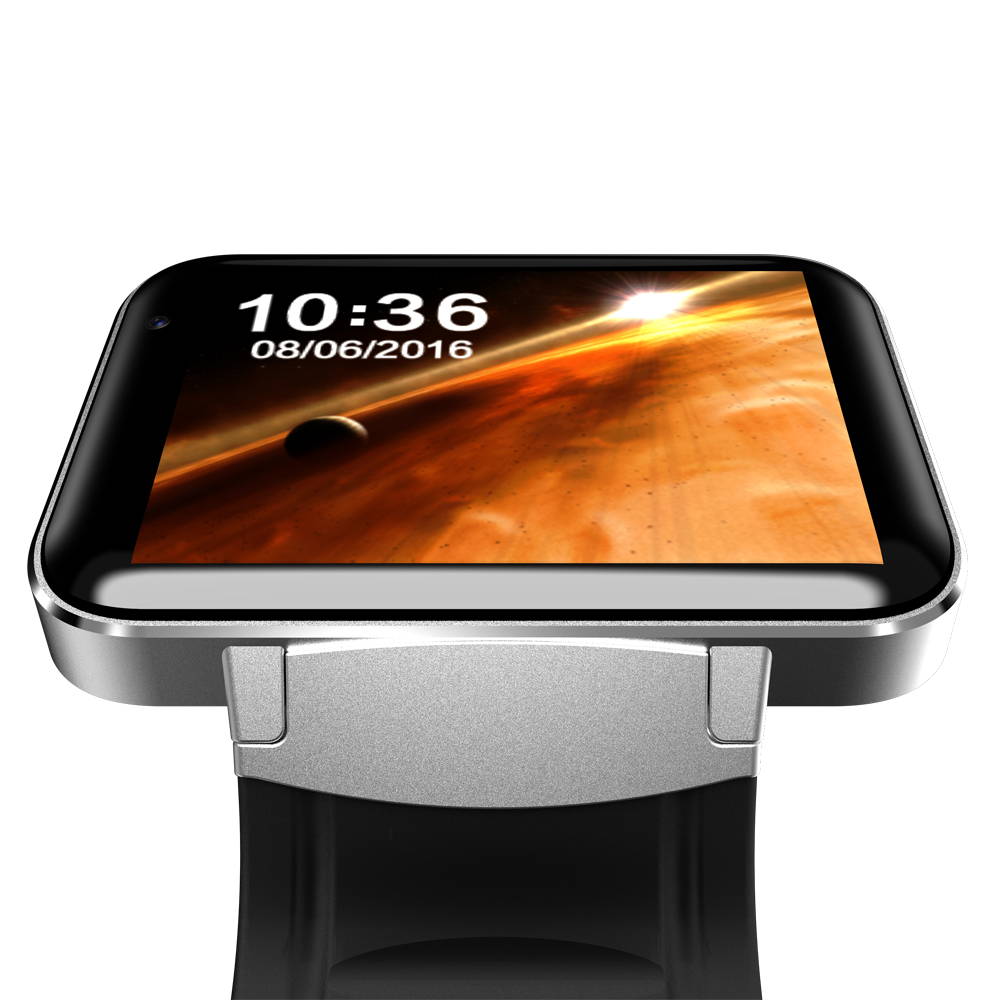 This is a gorgeous smartwatch with a 2.20" display screen, which is 20% larger than the leading smartwatches on the market. Everyone who sees it just falls in love with not only its massive screen but also with the beautiful video quality. You just don't expect a smartwatch to be this incredible and capable. This smartwatch can do almost anything your smartphone can do. And although it's large, it's surprisingly comfortable. The bands are attached to the watch at an angle that just helps the smartwatch case sit perfectly on your wrist. And it stays put - it doesn't move around that much.
This watch is perfect for you if you are:
A tech lover: Nuff' said.
A traveller: Imagine you're hitting the streets in a country that you're visiting and your phone dies on you. What do you do? Well, if you have this watch, you basically have a back-up phone. It has GPS as well as SIM card capability. It can also tell you the weather, answer your voice via Google Assistant, take high quality pictures, record video, and more. So, it's a definite must if you're travelling to foreign areas and don't want to get stuck somewhere.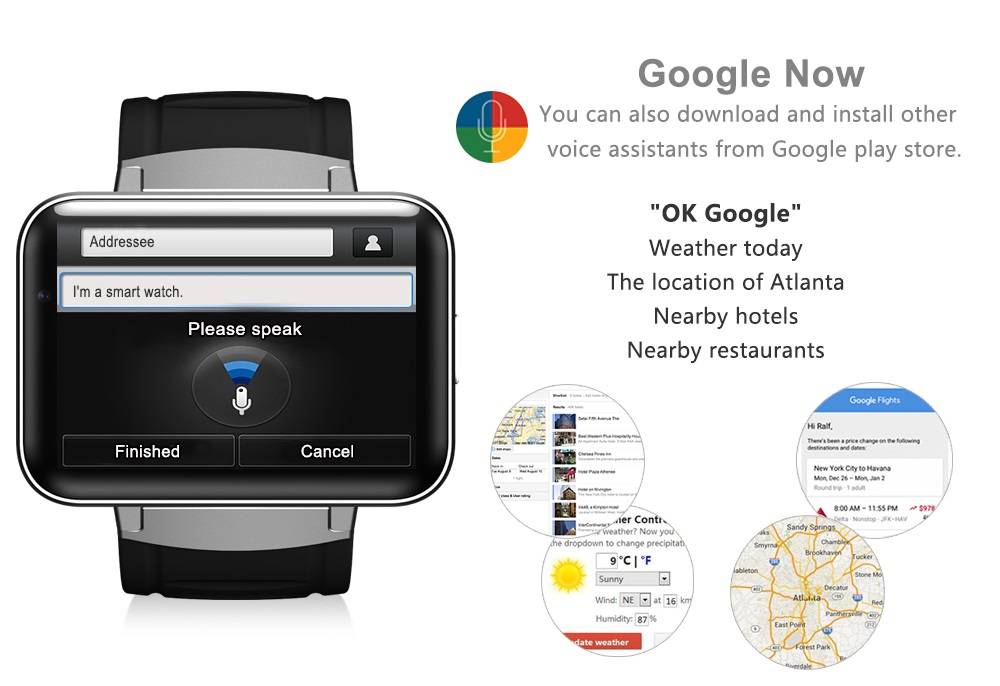 A spy: If you're a spy and your phone gets confiscated or lost or dies on you, no worries, with this badass smartwatch you can take pics, record audio/video, and of course, download loads of spy apps from the Android store that can help you do other spy things.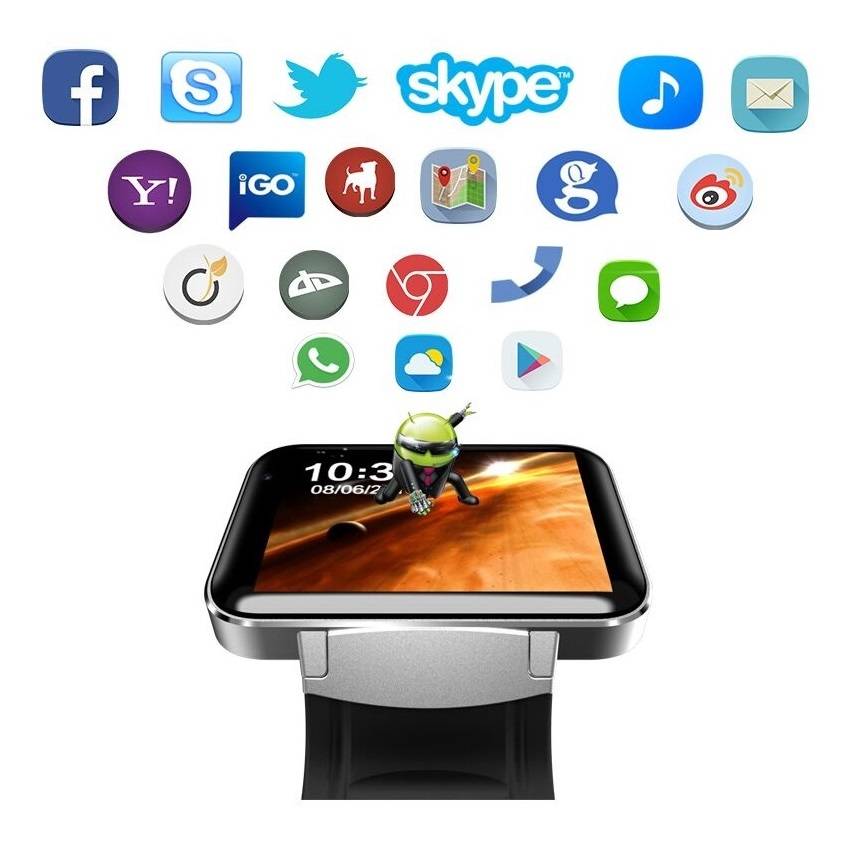 A mama's boy: If you're away from your mama and she wants to Skype call you or WhatsApp video call you but your phone is dead, you know she's gonna start panicking. Don't make your mama panic. You can use this smartwatch just like a phone and let your mama know you're fine via video or text. This is actually perfect for clingy spouses also.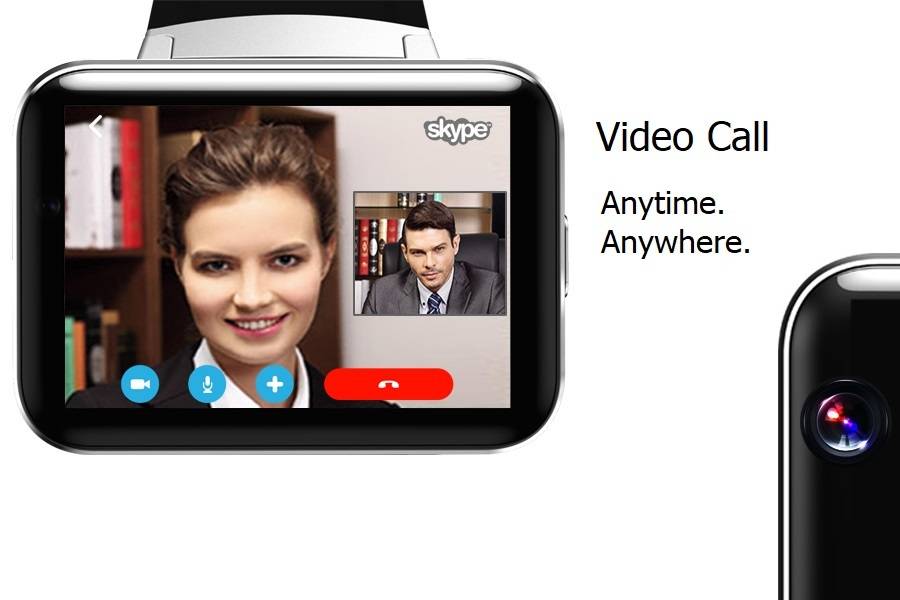 This smartwatch also has a very powerful battery at 900 mAh. This correlates to 280 hours of standby time - that's almost 12 days! And with full use of all features - video, music, games, etc., the Gen 3 smartwatch will last you over 4 hours.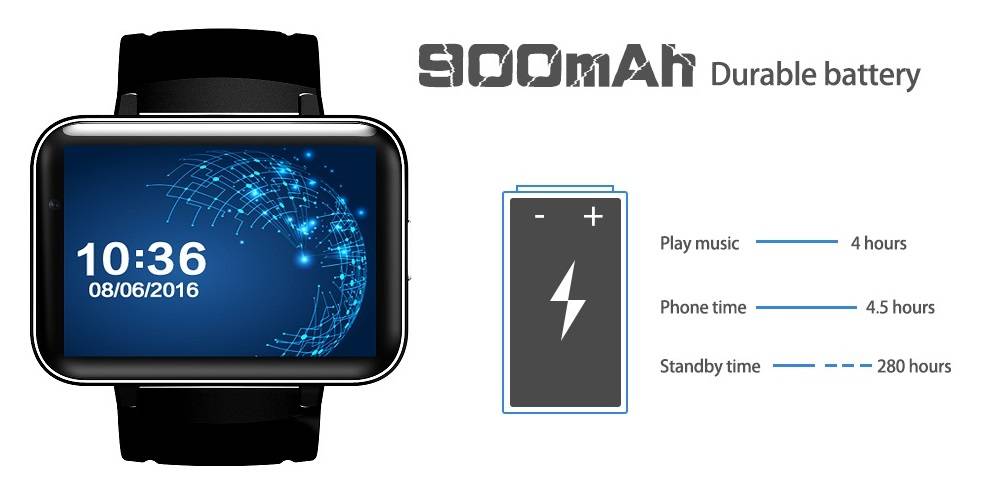 Check out the rest of the specs for this smartwatch below: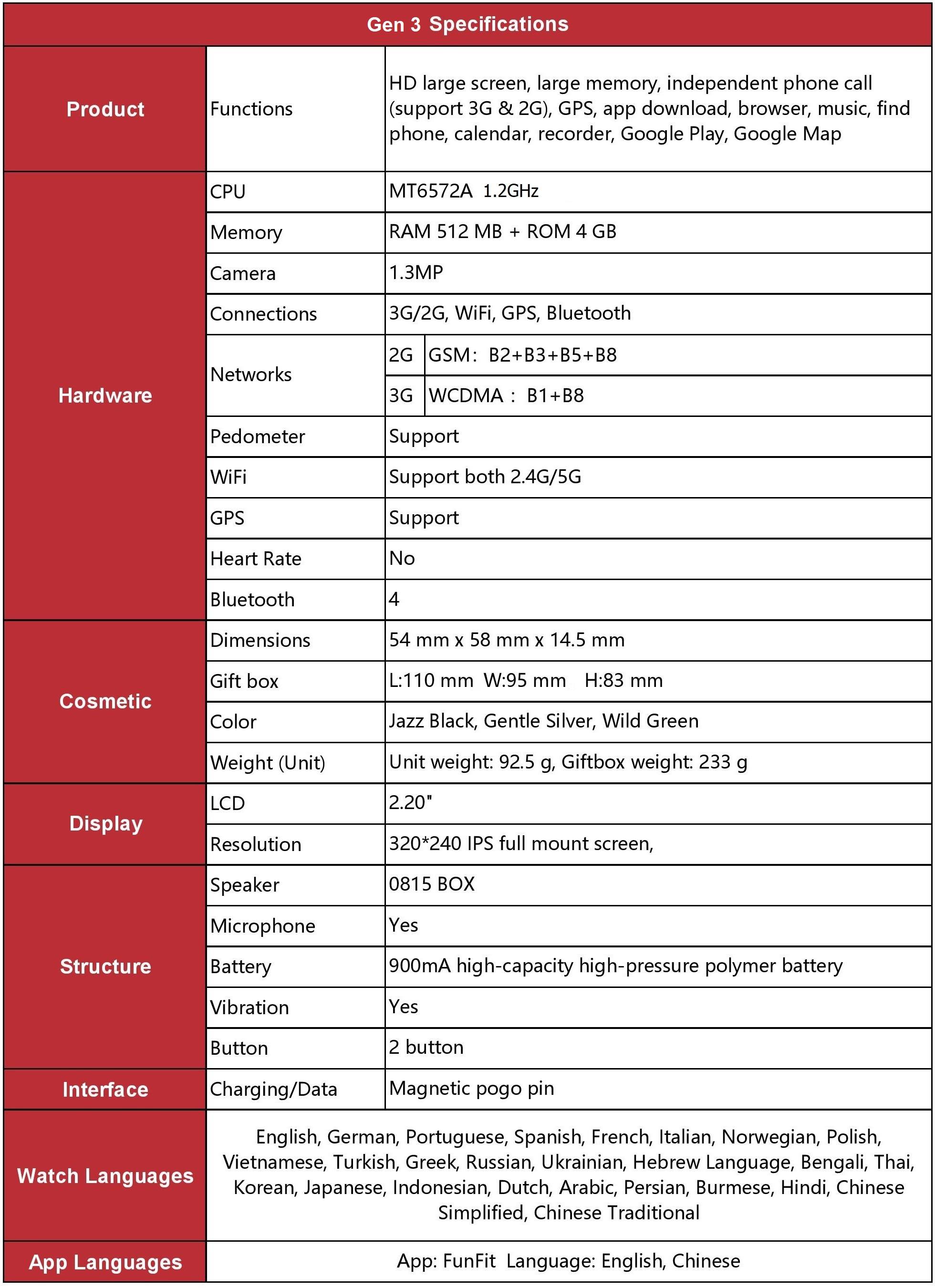 North American Distributor